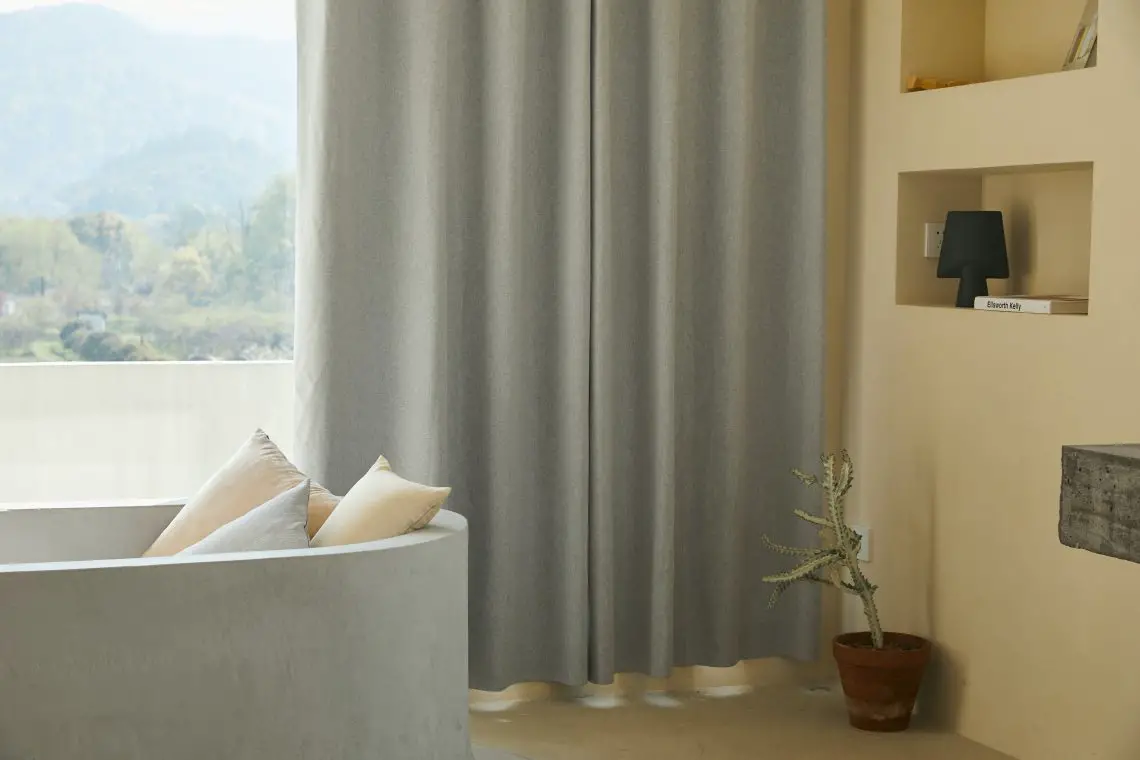 Drapes vs Curtains: Which Window Treatment is Right for Your Home?
We may earn money or products from the companies mentioned in this post.
Drapes vs Curtains and Should Your Curtains Touch the Floor?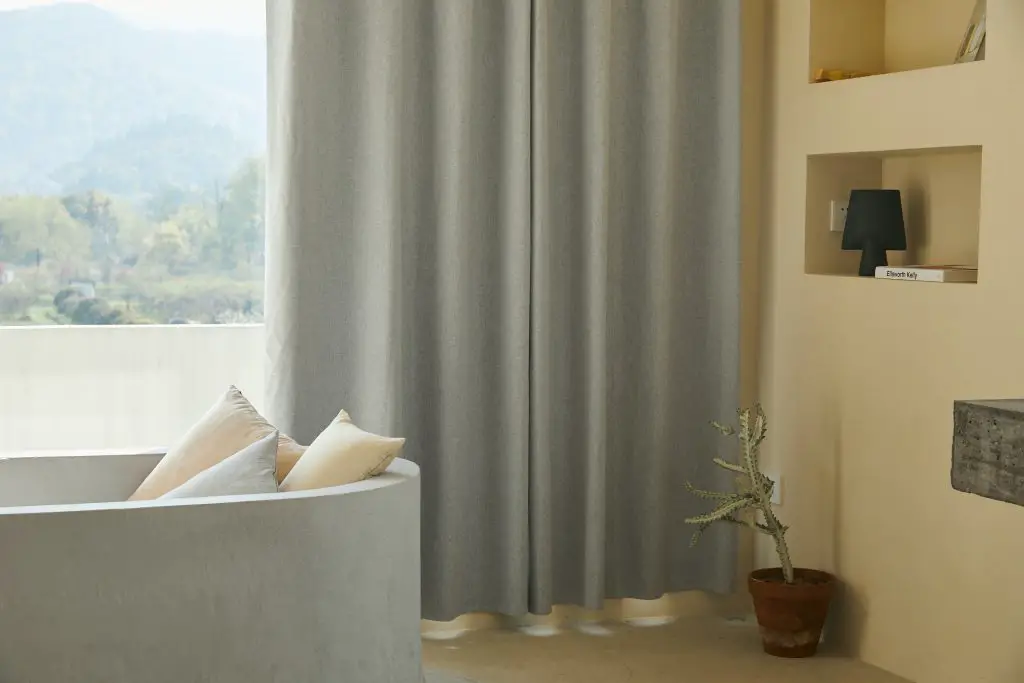 Drapes vs curtains? These two popular window treatments are used in homes all over the world. Although the terms are often used interchangeably, there are some key differences between drapes vs curtains that are worth exploring. Plus, should your curtains touch the floor? Keep reading to find out!
What is the difference between curtains and drapes?
The main difference between drapes and curtains is their construction. Curtains are usually made of a lightweight fabric such as cotton, lace, or linen, and they come in many different colors and patterns.
They do not typically have lining or interlining (a layer of insulation in the middle) like drapes do. Drapes are made of heavier fabrics such as velvet or silk, and they usually have lining or interlining to help them keep their shape.
Curtains vs Drapes
If you're in the market for new window treatments and are considering whether to choose drapes or curtains, read on to learn more about the features and benefits of each option.
About Curtains
Curtains are versatile window dressings that come in a wide variety of sizes, colors, fabrics and styles, making them a popular choice for homeowners worldwide. Here are some of the key features and benefits of curtains:
Light control – Curtains offer excellent light control, allowing you to adjust the amount of light that enters your room. This makes them ideal for bedrooms, home theaters, and other areas where you may want to block out light completely.

Privacy – Curtains also provide a level of privacy for your home, preventing outsiders from peering in during the day or night.

Heat control – Depending on the fabric you choose, curtains can also help keep your home cool in hot weather or warm in cold weather, reducing your energy bills.

Style – Curtains come in a range of styles and patterns, allowing you to personalize your space and reflect your personal taste. Whether you prefer bold prints, muted solids, or something in between, you're sure to find the perfect curtains to tie your room together.

Affordability – Compared to other types of window treatments, curtains are often more affordable and readily available, making them an excellent choice for homeowners who want to spruce up their space on a budget.
All About Drapes
Drapes, also known as draperies, are another popular type of window treatment with their own unique features and benefits. Here are some of the key features and benefits of drapes:
Formality – Drapes are generally considered more formal than curtains, making them a great choice for living rooms, dining rooms, and other formal spaces in your home.

Insulation – Drapes provide excellent insulation, helping to keep your home cool in the summer and warm in the winter. They are often made of thicker, heavier fabrics that provide added insulation for your home.

Sound Absorption – The thick, heavy fabric of drapes can also help absorb sound, making them a popular choice for media rooms, home theaters, and other noisy areas in your home.

Style – Like curtains, drapes come in a wide range of colors, fabrics, and patterns, allowing you to choose the perfect style for your home. Whether you prefer a classic, traditional look or something more modern and contemporary, there are drapes to suit your taste.

Durability – Drapes are often made with high-quality fabrics and hardware, making them a durable choice for long-term use. With proper care, they can last for many years and provide you with excellent value for your money.
Should Curtains Touch the Floor?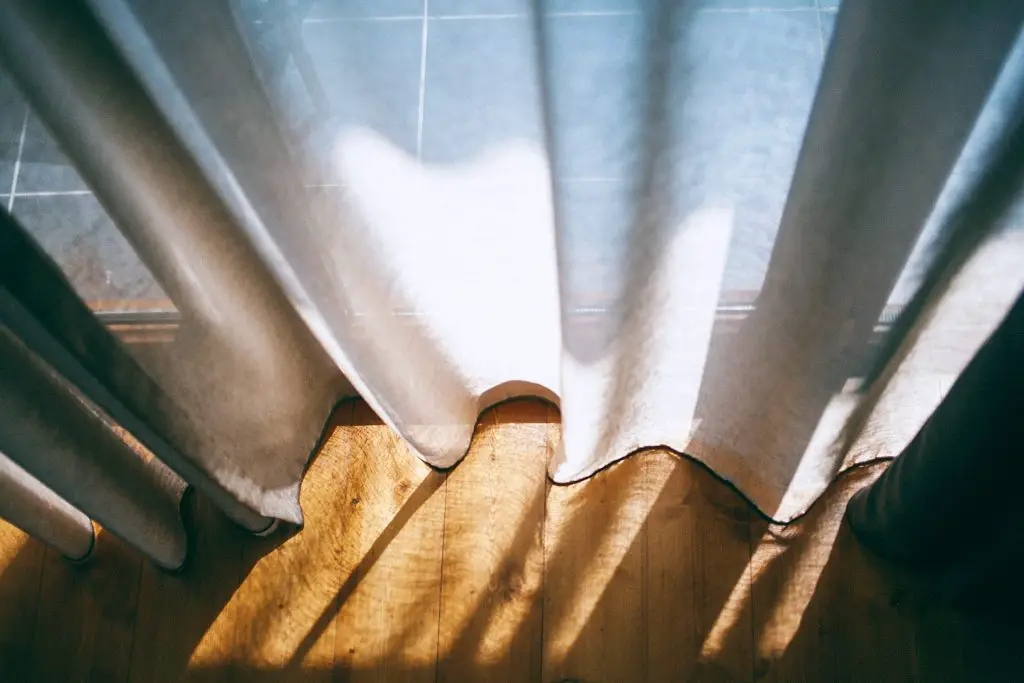 If you decide to go with floor-length curtains, there are a few tips to keep in mind to ensure that they stay looking their best. Allowing your curtains to touch the floor can create a sense of elegance and sophistication in your home. It gives the illusion of taller ceilings and adds a touch of luxury to your space. Additionally, curtains that touch the floor can help insulate your room, keeping it cooler in the summer and warmer in the winter. They can also provide a layer of privacy and block out unwanted light.
Choosing Drapes vs Curtains
When it comes to choosing between drapes and curtains, the choice ultimately comes down to personal preference. Both window treatments offer a range of features and benefits depending on your needs, so it's important to consider all your options before making a decision.
What are the advantages of curtains over drapes?
Curtains are typically more affordable than drapes, so they are a great option if you're on a budget. They also come in a variety of colors and patterns, so you can easily find curtains that will match your décor. Plus, they are lightweight and easy to hang and move around if necessary.
What are the advantages of drapes over curtains?
Drapes have a more luxurious look and feel than curtains do, so they can really add a special touch to any room. They are also better at blocking out light and insulating the window, which can help you save on energy costs. Plus, drapes usually come with lining or interlining for added insulation and protection from the elements.
No matter which window treatment you choose, it's important to take into consideration factors such as size, style, fabric, and budget before making your final decision.
Whether you choose drapes, curtains, or a combination of both, your home and family are sure to enjoy the benefits and beauty of your new window treatments.
Find out how to get your closet organized with simple tips you can do today! The Ultimate Closet Organization Checklist: Tips and Tricks for a Neat and Tidy Space