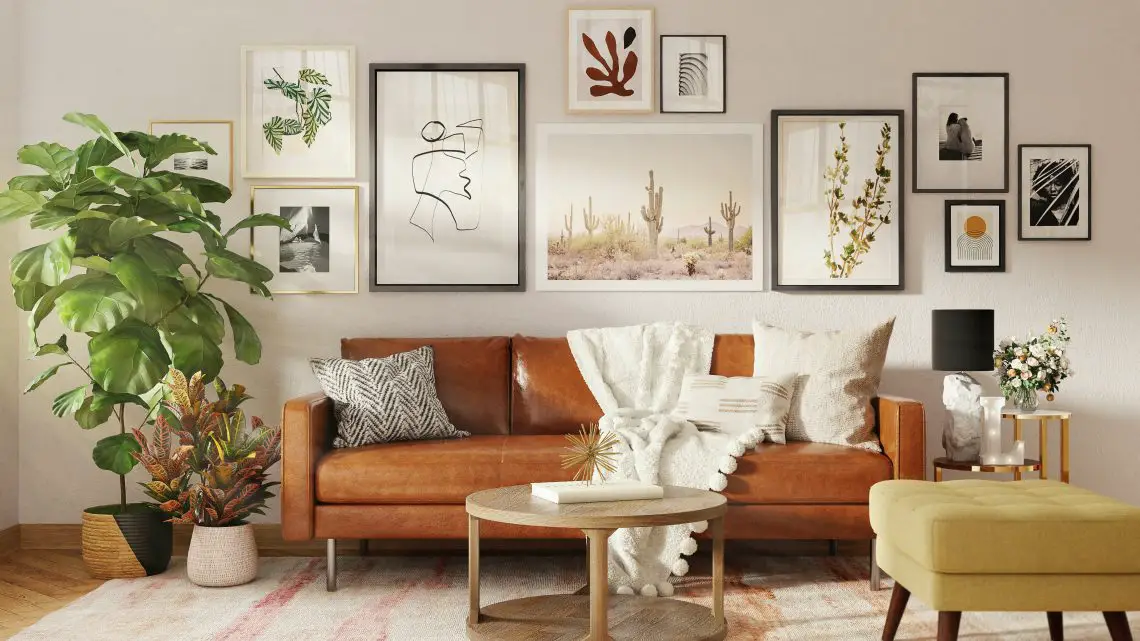 Boho Living Room Decor ideas to Transform your Space
We may earn money or products from the companies mentioned in this post.
Bohemian Chic: How to transform your space with eclectic and colorful boho living room decor.
If you're someone who loves color, patterns, and a hint of exoticism in your home, you should consider the Bohemian, or boho-chic, interior style for your living room. With its eclectic and free-spirited vibe, boho decor has become increasingly popular for its energetic and laid-back charm.
The History of the Boho Style
The Bohemian movement originated in 19th-century France, inspired by the artistic and unconventional lifestyle of the Bohemian community. It later influenced the fashion industry, with designers incorporating boho elements into their clothing collections.
Today, Bohemian decor has also become a trendsetter in interior design, popular for its ability to bring together a colorful mix of patterns, materials, and textures into a cohesive look.
Boho Living Room Decor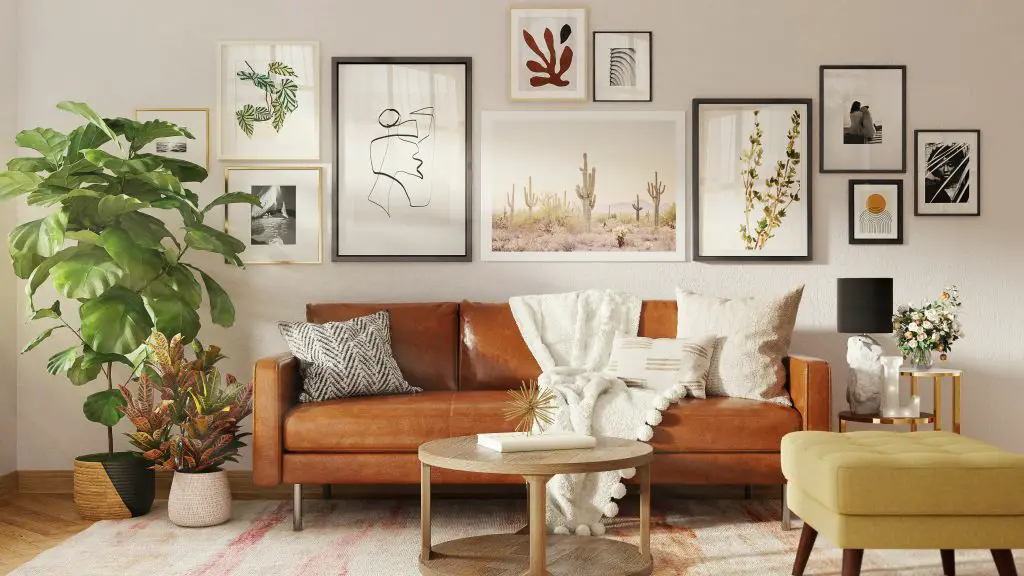 To decorate your living room in the boho style, your starting point should be a careful blend of various colors, patterns, and textures. Don't be afraid to mix and match bold and vibrant colors, such as oranges, pinks, and blues. 
If you're wondering how to use mismatched patterns, the key is to choose patterns with a similar color palette or material, which will help to create a cohesive look.
Boho Furniture
When it comes to furniture for your bohemian living room, second-hand shops and local artisans are a great place to find unique and eclectic pieces that embody the Bohemian spirit. 
Make sure you add in a combination of large and small furniture items. You can choose carpentry pieces with bold carvings and distressed finishes, or opt for plush floor cushions and throw pillows in lively patterns to create a boho-chic look.
Boho Accessories
Accessories play a key role in Bohemian decor too. You can add in colorful textiles, such as Persian carpets, draped in vibrant hues of Indigo, Fuchsia, Rust or Ochre. Select elegant ornate pieces, hanging macrame dream catchers, wicker baskets, and unique found objects like fig leaves, natural pebbles, and driftwood.
Another way to bring the boho-chic style into your living space is by adding natural elements. You can incorporate green plants with interesting foliage or even display flowers in vintage vases. These natural elements will add a calming ambiance to the vibrant decor that encapsulates the Bohemian style.
How do I avoid making the space look cluttered?
The key to pulling off a successful boho living room decor is to maintain balance. You should be mindful of the number and sizes of the furniture pieces you have within your space, as well as where they are placed in relation to one another.
Additionally, avoid overcrowding your wall with a variety of decorations – instead opt for tasteful pieces carefully curated to create a beautiful, yet intentional look. Don't forget that less is sometimes more when it comes to Bohemian decor!
Finally, the best way to prevent your space from becoming cluttered is not only to carefully select pieces that bring out the boho-chic vibe, but also make sure they are organized in an aesthetically pleasing way.
With its mix of colors, patterns, textures, unique furniture pieces, and natural elements, Bohemian decor is the perfect way to bring a free-spirited vibe into your home. By carefully selecting the right pieces you can easily create an inviting and energetic boho living room!
Overall, the Bohemian style is a fun and lively style that celebrates the eclectic in life. By incorporating this style into your living room, you will give your living space a unique, colorful, and relaxed charm, and perhaps get inspired to embrace the same free-spirited vibes in the rest of your home.
For more decorating ideas or inspiration, check out my other posts about choosing Drapes vs. Curtains or find out how to bring modern elegance to your home with Green and Gold Living Room Decor.