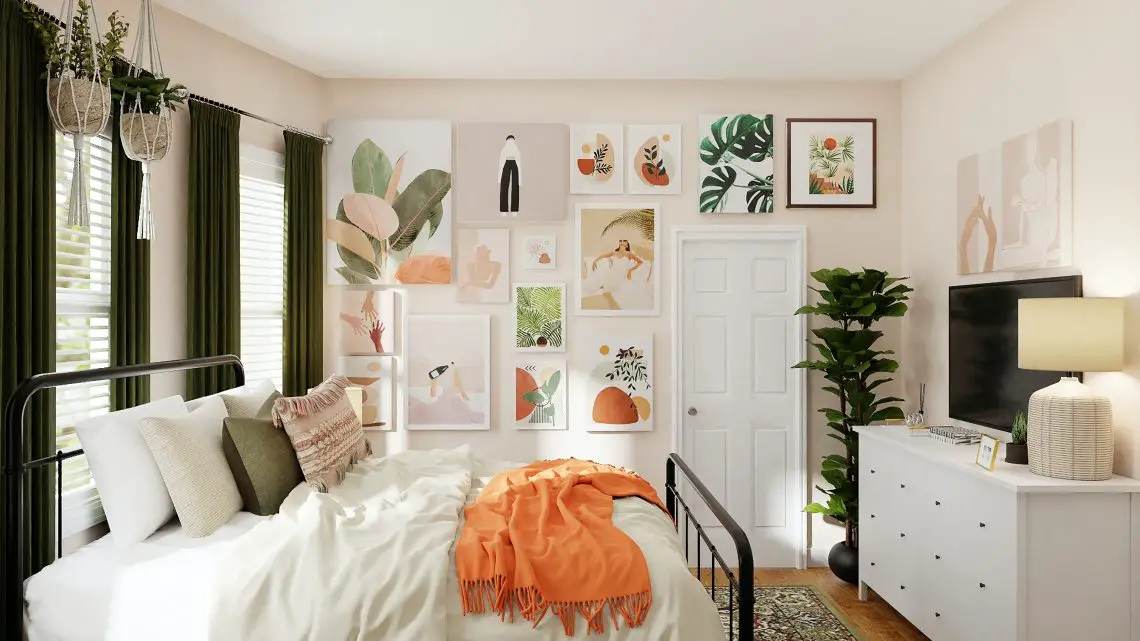 Find Inspiring Bedroom Decorating Ideas for the Single Woman
We may earn money or products from the companies mentioned in this post.
How to get inspired with bedroom decorating ideas for the single woman!
Whether you're moving into your own place for the first time or ready for a bedroom refresh, we've got you covered with bedroom decorating ideas for any single woman.
For many single women, the bedroom is more than just a place to sleep. It's a sanctuary, a space to call your own, and a reflection of your personal style and taste. However, decorating a bedroom can be a daunting task, especially when you're trying to strike a balance between style and functionality.
In this blog post, i'll be sharing some inspiring and creative bedroom decorating ideas for the single woman, from colors and textures to furniture and accessories.
So grab a cup of coffee, get cozy, and let's dive in!
Personalize Your Space with Bedroom Ideas for Women
Each of us have different tastes and preferences, so why not make your bedroom a reflection of your personality? To do this, try adding artwork, photographs, or other decor items that you love.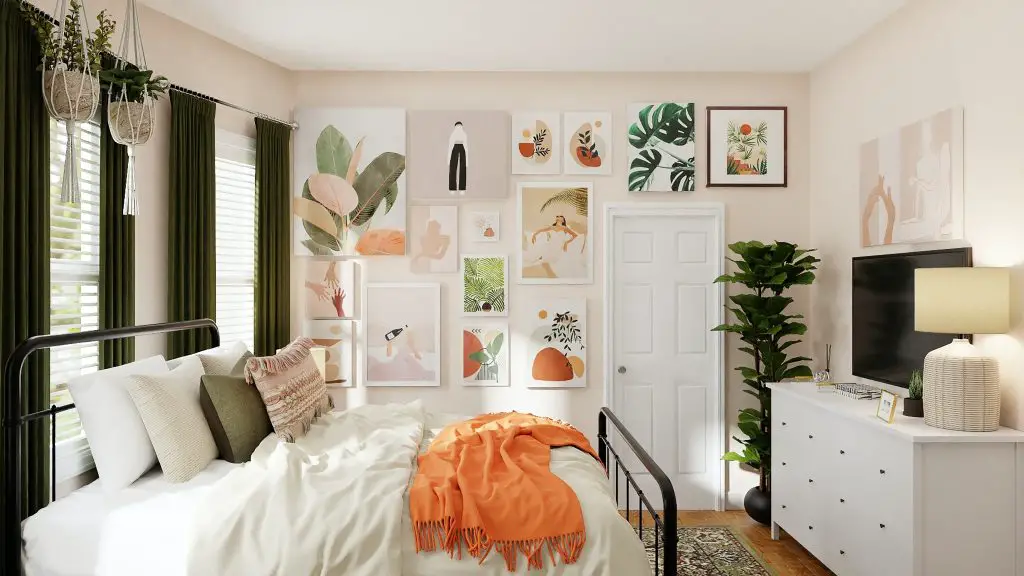 Hang art pieces for the bedroom on the wall or place them on shelves to make a statement. Add colorful throw pillows and cozy blankets onto the bed or armchair for an inviting look.
Here are some important things to consider when you're decorating your space.
Color Schemes
Pick colors that make you feel energized, relaxed, and inspired. Remember that different hues evoke different moods and feelings. Consider an accent wall behind your bed to add a pop of color to set the mood of the room.
Popular modern color schemes include:
Shades of gray and white with accents of bold colors

Monochromatic tones in blush, pastels, or muted shades

Deep jewel tones like emerald and indigo for a cozy boho vibe

Neutral color palette like greys and tan for a calm space
Textures & Fabrics
Choose luxurious fabrics that make you feel pampered. Consider adding a variety of textures like velvet throw pillows, wood furniture, or soft rugs to create an inviting space.
Lighting
Choose lighting fixtures and light sources (like a bedside lamp) that provide both task and ambient lighting.
Furniture
Opt for furniture pieces that are comfortable, stylish, and functional. Short on space? Choose a bed frame with storage drawers underneath. Need a space to recharge? Add an accent chair where you can sit and relax.
Accessories
Have fun with accessories! Hang a macrame wall hangings, place a few house plants around the room, or add some fairy lights to create an ambient setting. It's all up to you!
So there you have it — our roundup of bedroom decorating ideas for the single woman. With these tips and tricks, you should be well on your way to creating the perfect oasis.
Staying on a Budget
It's important to stick to your budget when decorating a bedroom. Consider shopping at thrift stores or buying second-hand items. You can also buy pre-loved furniture pieces and have them refinished to fit your style.
Facebook Marketplace is also a great option for local, gently used items that will make your space pop without breaking the bank.
I hope these bedroom decorating ideas serve as inspiration to create the perfect space for you!
Looking for even more decorating ideas as a single woman for your bedroom? Check out my Drapes vs. Curtains post and find out which ones are the better choice for your lifestyle.