Vintage Shops Near Me: Uncover Hidden Gems in South Carolina
We may earn money or products from the companies mentioned in this post.
Find the best vintage shops near me primarily located in Greenville, South Carolina, and surrounding areas.
Are you a vintage lover looking for unique finds? South Carolina offers some of the best vintage shops in the country, with hidden gems waiting to be discovered. 
If you're looking to spice up your wardrobe or decorate your home with antique pieces, you'll find plenty of options within a day trip's distance. So buckle up, and let's explore some vintage shops near me that are worth visiting!
Let's take a closer look at some of the best vintage shops in South Carolina that are worth visiting when you're in the area.
Vintage Shops Near Me You'll Love
Whether you're looking for the perfect piece or a vintage outfit for a special occasion, you'll find what you need in one of the many vintage shops on the east coast.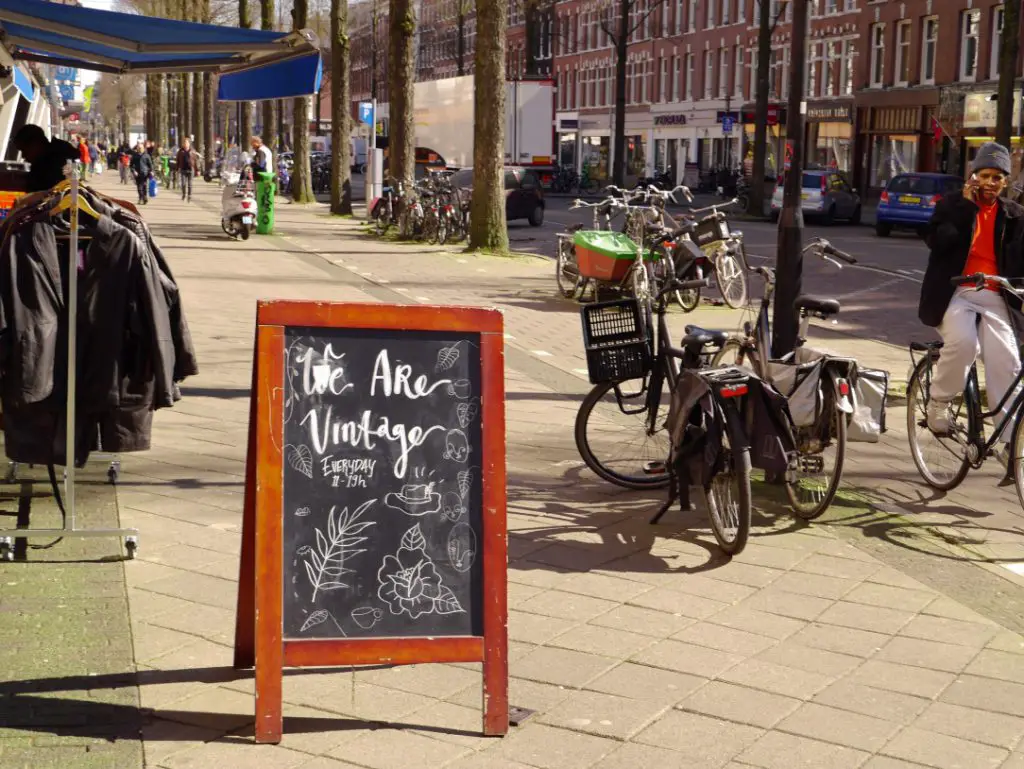 Here are some of the best unique vintage shops in South Carolina and why they're worth visiting:
1. The Vintage Market of Greenville (Greenville, SC)
Located in the heart of downtown Greenville, The Vintage Market of Greenville offers an eclectic mix of vintage clothing, accessories, furniture, and home decor. This shop has been a go-to destination for locals and travelers looking to find one-of-a-kind pieces.
The popular shop also hosts a market each Spring with tons of vendors which is a must-do for any vintage furniture and home decor lover.
2. RetroMarketplace, Inc. (Travelers Rest, SC)
This vintage store is known for its wide selection of women's clothing and accessories. You can find everything from unique dresses and bags to jewelry and shoes. If you're looking for a special piece to add to your retro outfits or wardrobe, this vintage clothing shop is worth checking out. You can visit their online shop or get in touch with them on Facebook for fun updates on inventory and happenings. 
3. Reinvintage Warehouse (Spartanburg, SC)
Reinvintage Warehouse in Spartanburg, SC is a great place to find unique furniture pieces and accessories. The shop specializes in mid-century modern goods, with an ever-changing selection of items from the 1950s and 60s. Everything from sofas and chairs to kitchenware can be found here, making it a must-see destination for vintage lovers. Shop their online store and visit them on Facebook to stay up to date with their newest arrivals. 
4. Antique Junction Upstate (Piedmont, SC)
Antique Junction Upstate is a great place to find vintage furnishings and decor in Piedmont, SC. The shop has an amazing selection of antiques, as well as unique items that can be used in home decor or repurposed for DIY projects. You'll also find classic pieces from the 19th century and earlier—there's always something new to explore here! Visit their Facebook page for photos of their current inventory and shop updates. 
5. Remember This Vintage and Antiques (Campobello, SC)
This vintage shop offers a wide selection of furniture and home decor from the 20th century. Remember This Vintage and Antiques specializes in antiques, art deco, and retro-style items from the 1950s and beyond. Whether you're looking for something specific or just browsing around, Remember This has something that will catch your eye. 
These vintage shops are just a few of the many options that you'll find when you search "Best vintage Shops Near Me" in South Carolina. Whether you're hunting for a unique piece of decor or a statement vintage outfit, these shops offer a little something for everyone.
Have you searched the term, "vintage shops near me"?
No matter what kind of vintage pieces you're looking for, South Carolina has got you covered. With so many great shops offering unique finds, the hardest part is choosing which one to visit first! So take a day trip and explore some of these amazing stores—you won't be disappointed.
If you've been googling, "best vintage shops near me" in search of gems of the past, then this article is sure to help you find some of the most sought-after shops located right here in South Carolina.
Good luck on your vintage shopping adventure!
Want to explore more of what South Carolina has to offer? Check out this article on planning a Charleston, SC vacation. You will love taking a stroll across the historic downtown cobblestone streets.